Welcome To American Chiropractic!
Conveniently located in the heart of Lake Havasu City, AZ!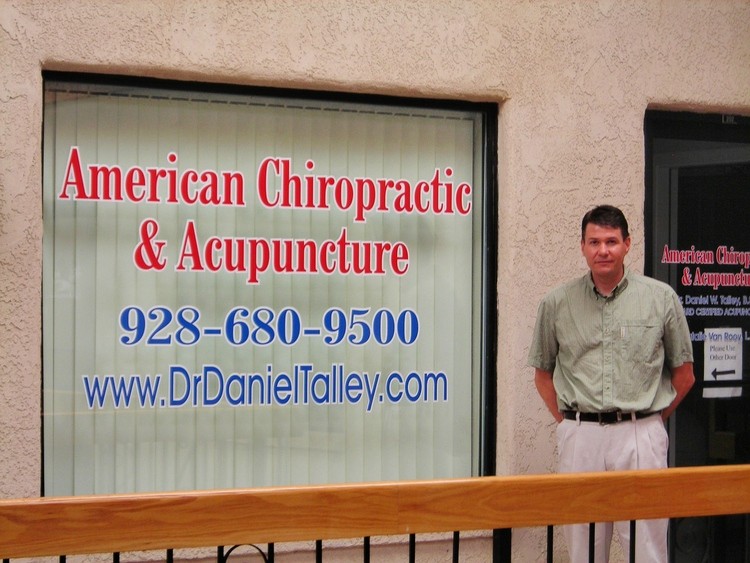 At American Chiropractic we are dedicated to helping you achieve your health goals to improve your quality and quantity of life!
Combining the skills and expertise of Chiropractic and wellness care, Dr. Daniel Talley and the American Chiropractic team are committed to bringing Lake Havasu City, AZ better health naturally by teaching and practicing the true principles of Chiropractic and the wellness lifestyle.
When you choose American Chiropractic you are assured of receiving only the finest quality care through the use of modern Chiropractic equipment and technology. Dr. Daniel Talley and the American Chiropractic team have a genuine concern for your well-being!
Call us today on (928) 680-9500 or click here to complete our Contact Us form and one of our friendly team members will contact you to schedule a Chiropractic check up.
---
We put our patients first, we listen, and we can help you heal. Our unique approach is more proactive and more effective than traditional care. Come visit with us and see what we are all about.
We specialize in methods, which can boost your natural recovery including:
Specific Chiropractic Care
Wellness and Lifestyle Education
Thank you for having confidence in American Chiropractic.
We look forward to serving you.