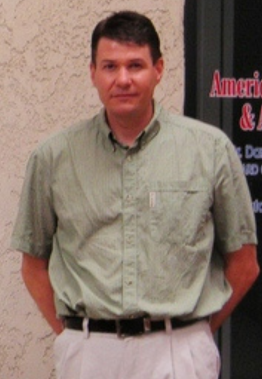 Dr. Dan Talley
Chiropractor & Founder
Dr. Talley grew up in Lakeville, Minnesota. Dan graduated from Lakeville High School at the immature age of just seventeen. Upon graduation, Dan worked as an optical lab technician for five years, making glasses for a career while gaining valuable work experience. At the tender age of twenty-two, Dan decided he wanted to give college a try. So he enrolled at the University of Wisconsin, River Falls. Five years later, Dan emerged as a college graduate with a Bachelor of Science degree with majors in both chemistry and biology.
Dan's family has always been advocates of chiropractic care. Dan himself received his first chiropractic adjustment at age seven. In third grade, Dan had to write a paper on what he wanted to be when he grew up. Guess what? Dan wanted to be a chiropractor. It seems some dreams do come true! At twenty-seven years of age, Dan enrolled in graduate school at Northwestern Health Sciences University. After nearly nine long years of post-high school education, Dan graduated in December 2000 with a Doctor of Chiropractic Degree. The first one in his large family to obtain such status!
Dan has been a Board Certified Chiropractic Physician since March 2002. He and his wife Ann have lived and worked in Lake Havasu City since September of 2000.